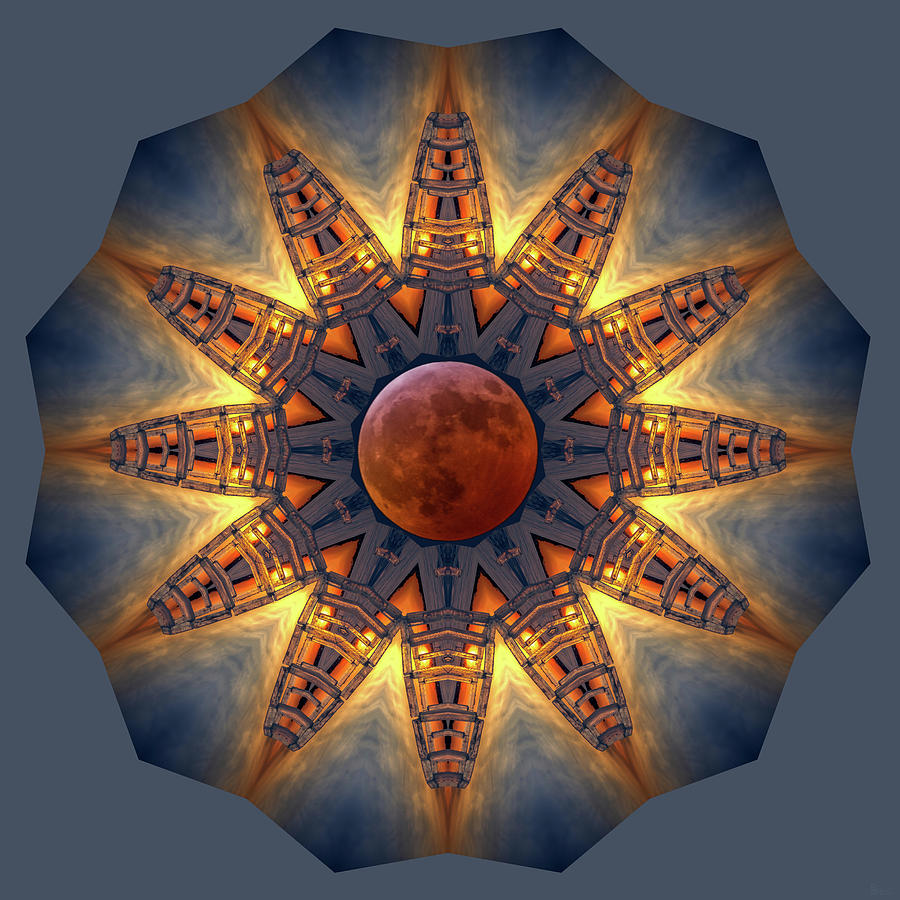 Title
IceHenge Lunar Eclipse Mandala
Medium
Photograph - Photograph
Description
"IceHenge Eclipse Mandala"
I've been browsing my archive, looking for strong/geometric type images upon which to ply my newly learned skills around mirror-rotate operations. Here's one that I particularly liked, created using one of my favorite shots (available on this gallery- search "IceHenge" to see original) of the 2019 "IceHenge" (at Lake Mills, WI) and applying multiple mirror-rotate commands to create the spacey star-shaped thing, and then adding my 2019 lunar eclipse at totality to the center "hole". The moon image is "actual color" and I thought it matched the icehenge color palette nicely!

Background info- This "Icehenge" structure has become a tradition for past few years, and is built by hand by a small group of local artists with hand saws cutting blocks of ice out of the very lake it is built upon (sounds like hard work!!). I raced there after work on 2/1/19, trying to beat the sunset, parked at the beach area and started walk/running about 3/4 mile through deep snow/slush (with about 3" water underneath which was rather unnerving - my dog was a bit nervous too!). I'm getting too old for this... Anyway, I got there in nick of time and started shooting, staying 'til past sunset.
Statistics
Viewed 65 Times - Last Visitor from Kiez, 12 - Germany on 01/16/2023 at 12:14 PM